IN THE NEWS
AL SAEEDI PARTICIPATES IN "THE GULF TRAFFIC WEEK" DUBAI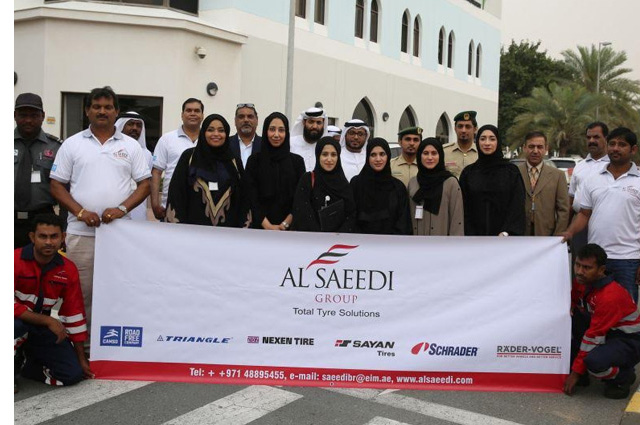 The "Gulf Traffic Week" a Safety Awareness Program Organized by DHA was held on 17 March 2016. The theme of this program was "Your Decision... Determines Your Fate".

Al Saeedi was honored to be associated with DHA and Dubai Traffic Police to conduct the safety awareness program. The key personalities present for the program were Dr. Shamsa Abdulla Bin Hamad, Head of Community Health Services Program Section & Primary Health Care Services Sector, DHA, Ms. Shaikha Mohd Ahmad Belharfia, Acting Head of Social Service Unit & Social Service Unit-Community Health Services Program Section, DHA, Ms. Amna Ali Al Mansoori, Social Service Unit, DHA , Mr. Omar Abdullah M Al Karran Captian Dubai Police – Traffic Head Quarters and Other Staff members of Dubai Police and RTA officials.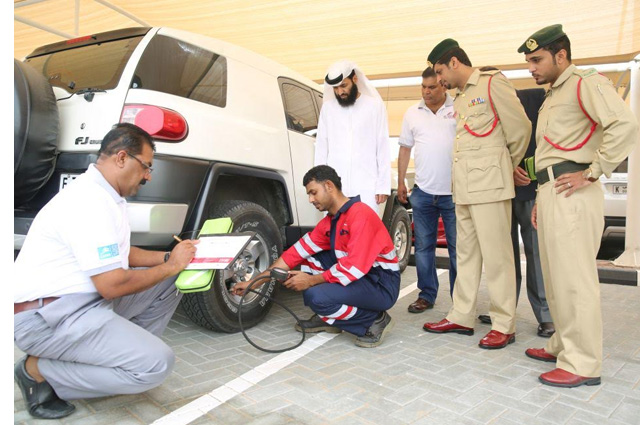 The main objective of this awareness program was "To Conduct Free screening of car tyres in collaboration with the General Directorate of Traffic - Dubai Police and Saeedi Tyres, Awareness and education about child safety in vehicles and Awareness and education on dangers of smoking in vehicles".

During the program, Al Saeedi Technical Team provided Safety awareness demonstration to DHA and Dubai Police, Instant caution and service notifications were provided to many vehicle owners. Many vehicle owners were personally demonstrated with tyre safety and maintenance tips, Inflation pressure was maintained for many vehicles which were severely underinflated, Immediate attention and service was given to vehicles spotted flat (puncture).

A felicitation ceremony was organized where Al Saeedi was presented a memento and certificates by DHA.